A Viking Voyage: The Arctic to America
on Scenic Eclipse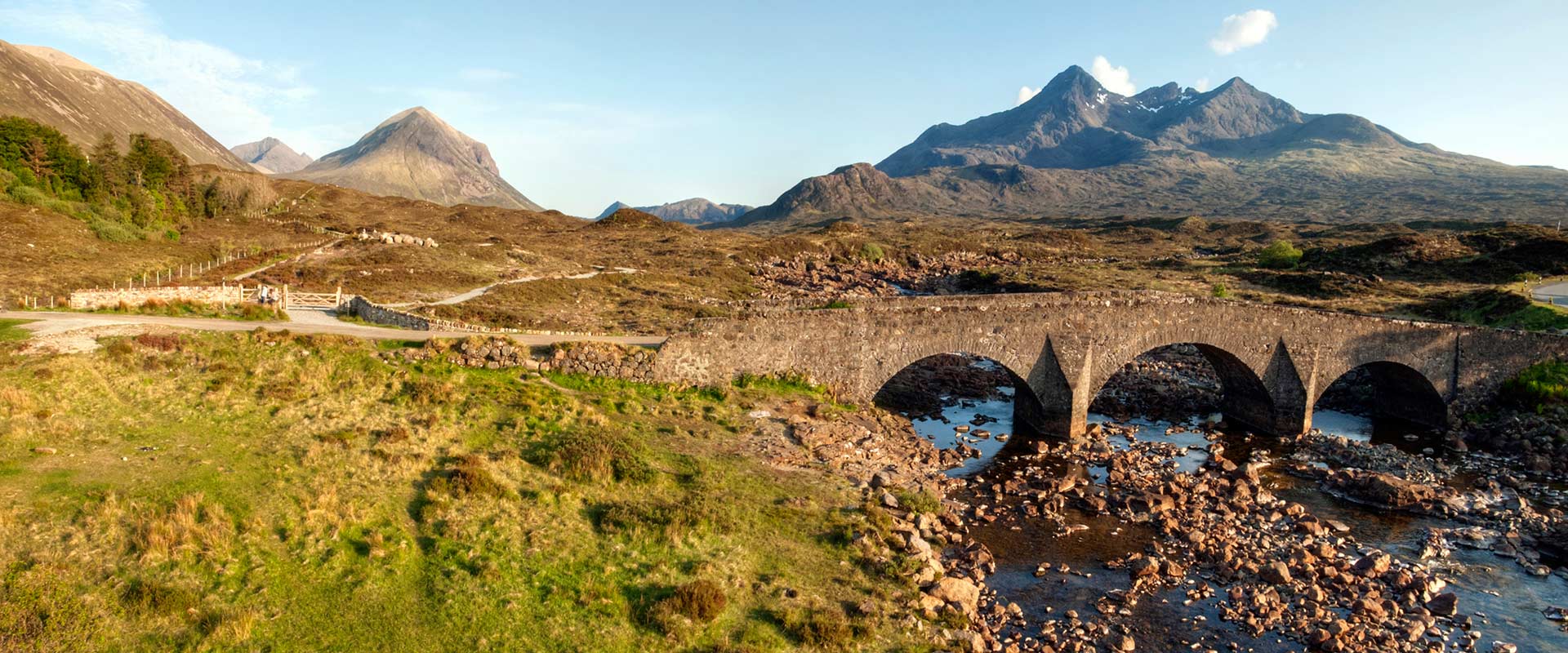 An Epic Norse Adventure
By passing through the Hebrides, Faroe Islands and Iceland before crossing continents to Greenland, Newfoundland and Nova Scotia, this epic journey will trace some of the same points on the compass visited by the Vikings thousands of years ago.
Following in their historic footsteps you will encounter the remote islands, magnificent fjords and icy landscapes that lay in their path, some of which are still barely visited today. As
...
At Scenic Luxury Cruises & Tours, our truly all-inclusive luxury cruises honor the beauty of time. We're not here to rush you from one attraction to the next. We want you to take the route less-traveled. We want you to take the Scenic route.
From tracing the intricate waterways of Bordeaux, to a once-in-a-lifetime journey through Southeast Asia, each Scenic experience is a handcrafted, personalized cruising adventure. This is more than just a river cruise; it's a journey you'll never
...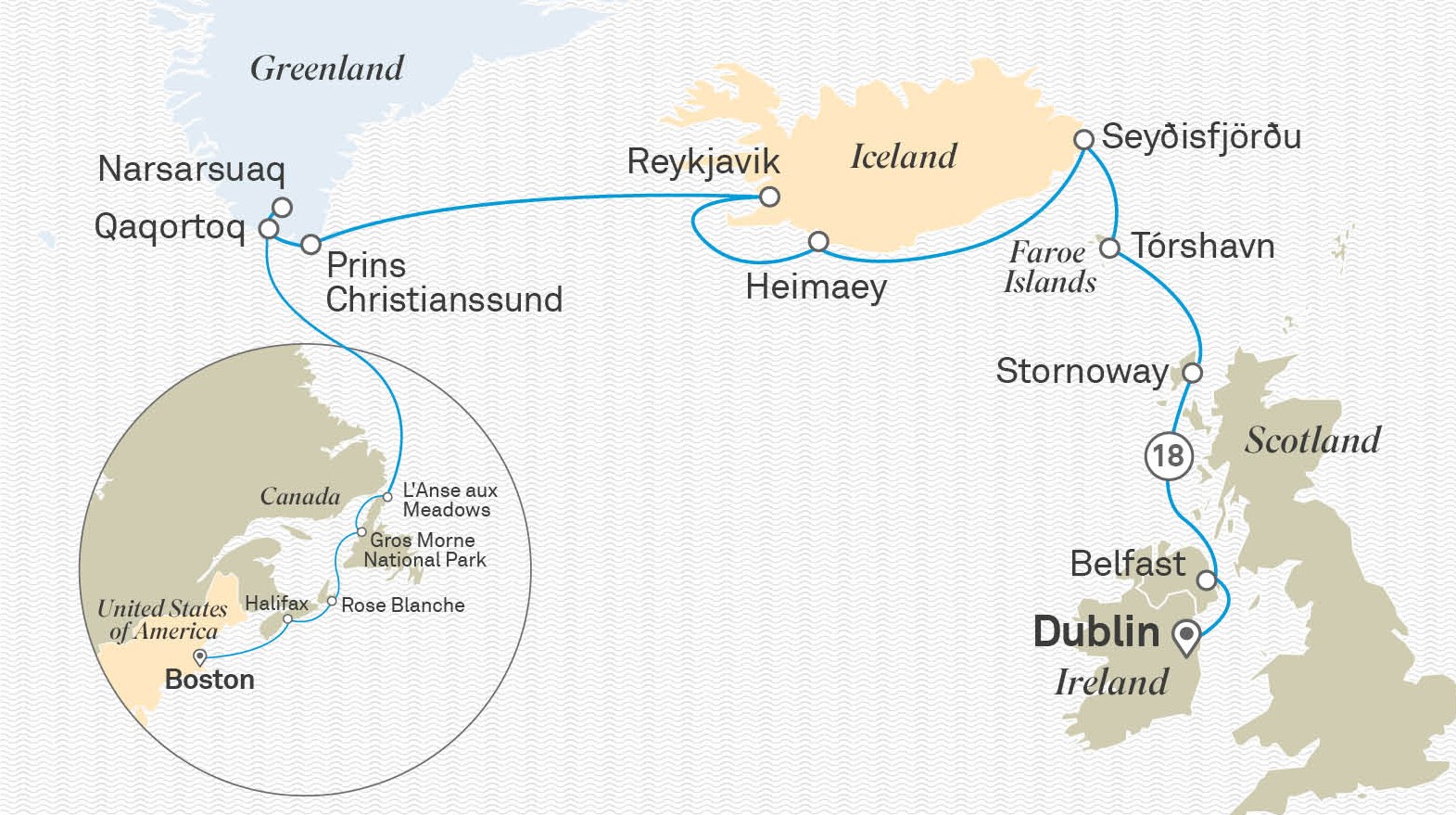 Day
Destination
1
Dublin, Ireland
2
Belfast, Northern Ireland
3
Stornoway, Hebrides, Scotland
4
Tórshavn, Faroe Islands
5
Torshavn, Faroe Islands
6
Seyðisfjörður, Iceland
7
Heimaey
8
Reykjavík
9
At Sea
10
Prins Christian Sund, Greenland
11
Narsarsuaq
12
Qaqortoq
13
At Sea
14
L'Anse Aux Meadows, Canada
15
Gros Morne National Park
16
Rose Blanche
17
Halifax
18
At Sea
19
Boston, United States of America